AppSmith has added support for Git repositories to an open source framework for building custom applications using a low-code platform based on the JavaScript programming language.
Rishabh Kaul, head of marketing for AppSmith, said the Git support will make it simpler for developers to manage version control as they iteratively build applications using a set of graphical widgets provided by AppSmith.
AppSmith is used primarily by developers to build internal applications that automate a specific task or workflow. Support for Git makes it possible for multiple developers to more easily collaborate as they add work to a Git branch and make requests within the context of a continuous integration/continuous delivery (CI/CD) pipeline.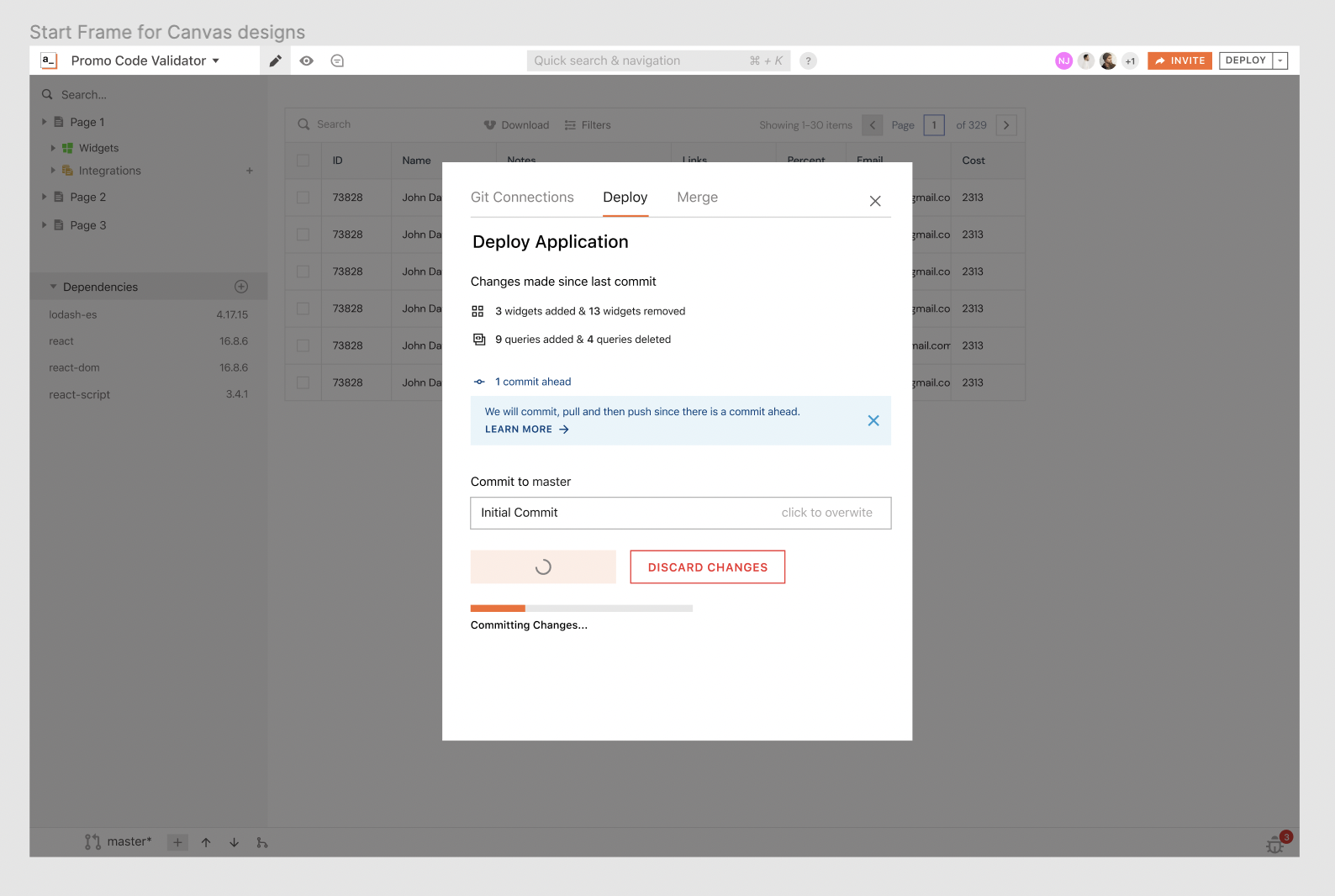 That also makes it simpler to test applications and roll back to a previous version in the event something should go wrong, said Kaul.
The Community Edition of AppSmith will make it possible to connect to unlimited public repositories and up to three private ones before requiring developers to upgrade.
In recent years, use of low-code tools has increased dramatically as organizations embrace tools that enable them to build applications faster. Not every application requires developers to employ tools for working with procedural code. There are typically hundreds of use cases where an organization could build and deploy an application that would eliminate the need for an internal team to license yet another packaged application.
In general, AppSmith and other open source tool and framework providers are betting that, as the economy continues to shrink, the adoption of these tools will increase as organizations continue to become more sensitive to costs. That approach will allow them to continue to provide applications tailored to automate specific tasks.
The challenge, of course, is that as the number of applications being built and deployed steadily increases, the DevOps workflows that regularly update, secure and maintain those applications become much more challenging.
It's not clear what percentage of applications are now being built using some type of low-code tool. However, the overall size of organizations' application portfolio is generally much higher than it was prior to the pandemic. Many of those applications are driving digital business processes intended to make the workforce more efficient at a time when many employees continue to work from home.
Less clear, however, is how many new applications are being built by so-called citizen developers. One way or another, however, it's becoming easier for end users that have some basic software understanding to build applications. Inevitably, those application development efforts will also need to be integrated within the context of a DevOps workflow.
Regardless of how an individual DevOps team may view low-code tools, they have permanently altered the application development landscape. The issue is no longer whether low-code tools will be used by developers but rather to what extent. In the meantime, DevOps teams would be well advised to review just how extensible their existing pipelines need to become.